Why Join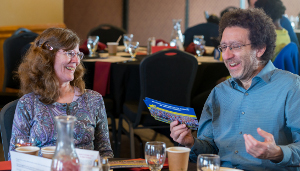 There are many reasons why you should be a member of the union.
Have a voice in your union.
When you join the MSP, you have a voice. Dues-paying members elect officers, set bargaining priorities, and serve as departmental representatives, executive committee members, officers, or delegates to the annual MTA and NEA conventions.
Take advantage of member-only benefits.
Union members are eligible for hundreds of benefits and discounts. Members save money on auto and home insurance, heating oil, and museum admissions. Union members are covered by $1,000,000 of professional liability insurance. If a student sues you over a grade, or a corporation sues because it doesn't like the results of your research, MSP members have protection.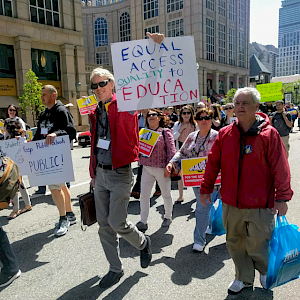 Support important political advocacy.
Political advocacy requires resources. The MSP hires buses to take faculty, librarians, students, and staff to Boston to lobby the legislature to fund the university. Advocacy for higher education is one of the most important things that we can do, through the MSP, to create and maintain the best possible university.
Improve UMass.
Strong member support for the MSP has led to major improvements in salaries, benefits and working conditions. Only with active participation by members can we continue to make UMass a great place to work and learn.
Unions are under attack.
All over the county unions are under attack. By standing together, we can fight the vicious right-wing agenda and stand up for academic freedom, equity, and public education. Unions are the most powerful organizations in the U.S. to fight against rising inequality and the corporate agenda. Unions support a more equitable and just economy and society. The MSP is proud to be part of the growing progressive wing of the U.S. labor movement.