Labor Solidarity and Coalition Work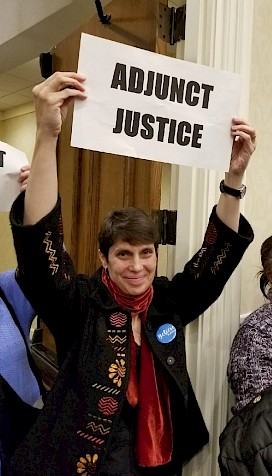 An injury to one is an injury to all. The labor movement is based on the idea that we are stronger together. When we stand up for others, it isn't because we are kind or selfless, but just the opposite: collective action is in our own self-interest. We become stronger by lifting up others, and the next time we need help we will know where to turn. MSP is active in several coalitions with other unions and organizations around the state. We are a key part of at least four labor coalitions:
UMass Unions United (UUU)
UMass Unions United is a coalition of the labor unions mostly affiliated with the Massachusetts Teachers Association at UMass Amherst, Boston, Dartmouth, and Lowell. Recently the coalition has been planning actions to put pressure on both the Governor's office and the UMass President's office to settle good contracts.
The UMass Amherst Labor Coalition
On the Amherst campus, MSP is part of the Amherst chapter of the UMass Unions United. Our local Amherst Labor Coalition consists of all the unions on our campus, including: Professional Staff Union, University Staff Association, GEO/United Auto Workers 2322 and AFSCME 1776. The Coalition meets about once a month to discuss issues our members are facing and how we can support each other.
Western Massachusetts Area Labor Federation (WMALF)
The Western Massachusetts Area Labor Federation represents unions in the Pioneer Valley and Berkshires. They provide support for local unions and other organizations advocating for workers' rights. We plan to work with the WMALF and with the Massachusetts AFL-CIO on media and political/legislative advocacy work as well.
Massachusetts Jobs With Justice (JWJ)
Massachusetts Jobs with Justice is a coalition of community, faith, and labor groups in Massachusetts organizing working people and allies to fight for the rights of all workers: locally, nationally, and internationally. MSP is a Mass JWJ member organization.
State Employee Labor Coalition
The coalition of state employees, including the Service Employees International Union (SEIU), National Association of Government Employees (NAGE), Massachusetts Nurses Association (MNA) and others who represent state workers meets and plans unions' strategies to work with the governor's office to improve the salary parameters offered to state employees. This group also discusses state policies that affect state workers, including changes to the GIC health insurance plans, and political campaigns.